We are aware of our valuable resources and environmental responsibility. Therefore, we participate in the "Green Meetings" project with the concept of reducing global warming.
เราตระหนักถึงการใช้ทรัพยากรอย่างรู้ค่า และความรับผิดชอบต่อสิ่งแวดล้อม
โดยเข้าร่วมโครงการ"การจัดประชุมสีเขียว" (Green Meetings)
จากแนวคิดสู่ผลสำเร็จในการลดโลกร้อน

 Design inspiration emphasizes on multifunction that support all types
of events.

        แรงบันดาลใจในการดีไซน์เน้นความหลากหลาย อัดแน่นด้วย

Multifunction
        รองรับและจัดงานได้ทุกรูปแบบ
 We can cater for group of 20-2,500 persons.
        รองรับผู้ใช้บริการได้ตั้งแต่
20-2,500
ท่าน
 A variety of menus for you to choose from.
        หลากหลายเมนูทั้งคอฟฟี่เบรค
และอาหารมื้อหลักให้คุณได้เลือกสรร
Our banquet rooms are fully equipped with meeting facilities and equipment.
        สิ่งอำนวยความสะดวก และอุปกรณ์ในการประชุม
–
สัมมนาครบครัน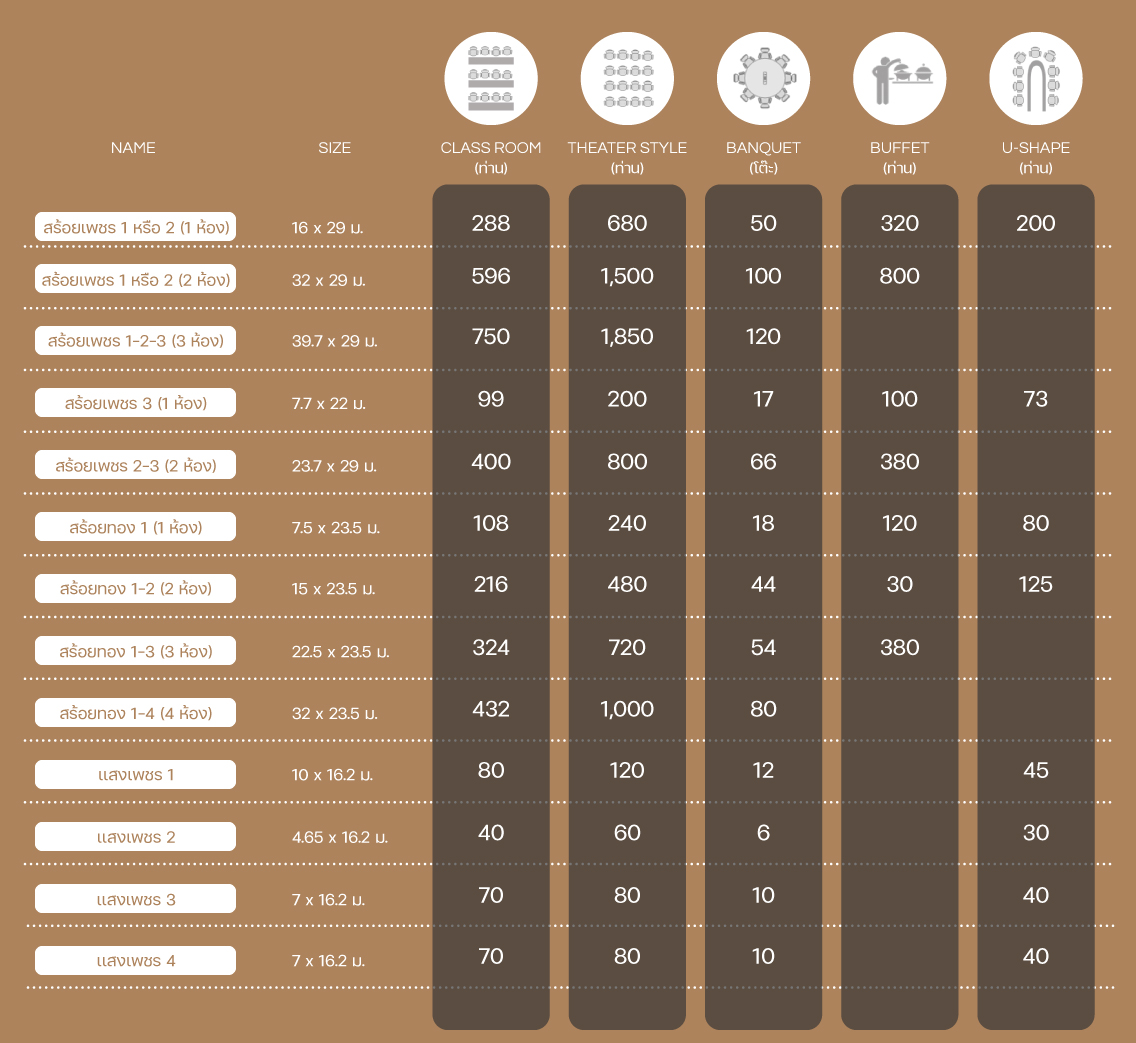 Line Booking
The most convenient and fastest way to contact our staff to booking
Call Us To Schedule
We have agents waiting to talk to you about your next dream vacation!
Send Us An Email
Send us an email with your vacation information, questions and details.